[ Home | Previous | Next ]
Cades Cove picnic area
Elevation: 1965 feet (599 m)
35 36 18.0 N 83 46 11.5 W
Excursion date: 1998-09-15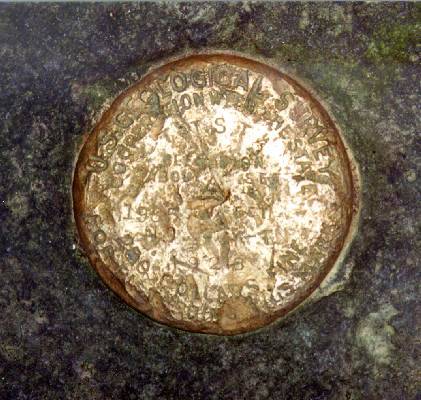 Account
This is the third of my "hattrick day".
After finishing up in the Tremont area, I drove to the Cades Cove picnic area. Previously, I had thought that this marker might be further back into the woods, but recent experience at other sites had changed that guess. I found the benchmark near the Anthony Creek trailhead at the edge of a picnic area.
Because of its exposed, visible location [image], the marker has suffered unspeakable abuse from the brutish proletariat.
These photos were taken approximately 1900 EDT (2300Z).
Photographs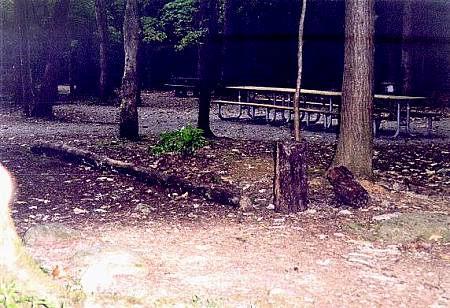 View of picnic area (benchmark is in rock to lower left)
[ Home | Previous | Next ]